Hotel Info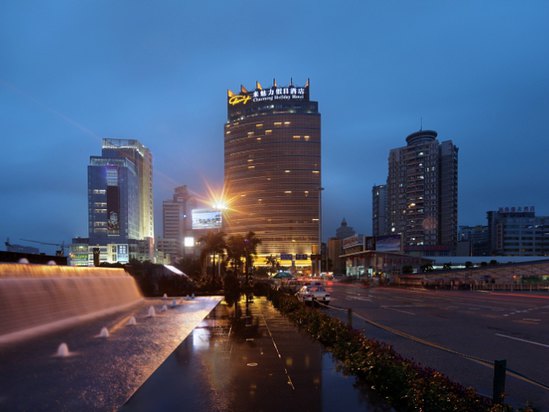 Zhuhai Charming Holiday Hotel
is located in the core commercial district of Zhuhai city center, next to Macau,
The market is connected in the same vein, and the hotel is only about 2 minutes walk from the Zhuhai Station of Guangzhou-Zhuhai Light Rail, and the transportation is very convenient. The hotel is surrounded by beads
Erhai Lake's most romantic couple's road overlooking the Hong Kong-Zhuhai-Macao Bridge and the artificial island.
An excellent visual hotel for the Macao Bridge and the artificial island.
The hotel has standard intelligent luxury rooms and suites.
Enjoy free afternoon tea time at the 23F Executive Wine Lounge for a fee, while savoring coffee and exquisite refreshments and watching beads
Erhai Lake s most charming bay and the magnificent Hong Kong-Zhuhai-Macao Bridge add tranquility to the hustle and bustle of life. When night falls,
You can also enjoy a rich seafood feast at the charming buffet restaurant on the 2F of the hotel.
Enjoy cakes, drink red wine, and eat delicious food! The hotel has more elaborately created 5 parent-child themed ocean view rooms for families
Zongzi travel adds a lot of fun, staying at the hotel can enjoy the 5F open-air swimming pool for your sun and moonbath for free
After sweating in the gym, it will bring you sweaty pleasure. Hotel also has KTV, health spa, business center, Cantonese style
Morning tea, music bar, underground commercial shopping plaza and other comprehensive facilities and equipment, is a collection of leisure and vacation, parent-child
Travel, business travelers, the most comfortable and convenient first choice!
At the same time, the hotel has large and small banquet halls, whether it is weddings, parties, board meetings, banquets, etc.
Provide the ideal venue to meet your needs.